Journey to career success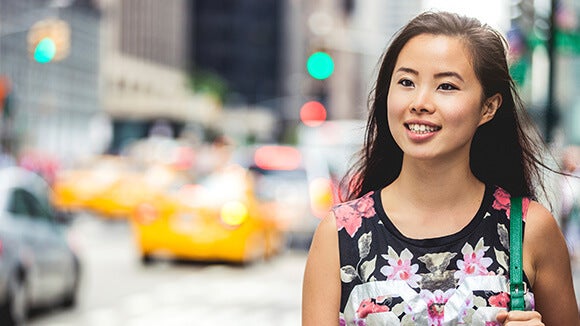 Recruiters often observe people who tend to spend more time planning their summer holidays than they do their career. Proper career planning should reap rewards in the long term and is worth the time spent on it.

Beyond qualifications, there are a wide range of areas you need to consider when planning the stages of your career.


Seek advice

It is important to ask others about your strengths and weaknesses – seek opinions from your boss, colleagues, clients, recruitment consultants or friends and family. Ask them to be honest and direct with you as you will benefit from their honesty. Keep an open mind and listen to what they have to say.
It is always good to think more about your career and where you want it to head towards before speaking to a recruiter. Once you know what you want to be doing in 10 years' time or what your career goals and aspirations are, recruiters can better focus on helping you to achieve your goals. You can work back and get an indication of where you will be in 5, then 3 and 2 years. A lot of accountants, once qualified, move within 3 years – the first role can determine what your second role will be.

If you cannot visualise where you will be in 10 years, try some different roles, see where those jobs might take you and that should help you decide.
Cultural fit

Matching your personality to your targeted role and employers is the next step. As well as aligning your skill sets, talk to people who are already in a role you aspire to be in and see if they have similar personality traits.
The cultural fit within an organisation is an important factor. As an accountant you are likely to work long hours – you could and should have a social circle at work; it is hugely important that the fit is as close as possible.

Find out about employees' backgrounds – are they similar to yours? What is that organisation's employment history; where are previous employees now and what are they doing? We talk about personality fit and chemistry at all levels because, for most jobs, we find relevant skill sets on multiple CVs. Finding the right personal match is where the true value comes.

Stay flexible

It is important to keep your plan flexible, especially in the early stages of your career which is often very fluid. After 5 to 10 years, people have more tendency to stay in the same sector or role. It is therefore important to gain as much varied experience as possible in the early years, to ensure you find the route, role and environment most suitable for you, then to plan to ensure you spend the later stages of your career working in your preferred areas.

Even the best plans don't always work. Your career plan has to be a work in progress and you should revisit it regularly. For example, do not be afraid of a sideways move to reinvigorate your career if you feel you have reached a dead-end or have stagnated in your role in your current company.

Managing your career can be a big challenge and there are sure to be obstacles and surprises along the way. However, a good plan will help you to be ready for these.

The flexibility of, say, the CIMA qualification means you can do lots of other things. For many accountants, it is a commercial passport to other careers. When priorities change, that qualification gives you that flexibility to consider other options.

Interested in the latest jobs? Search the opportunities currently available

Or, find out what you're worth using the Robert Walters Salary Survey