The Communicator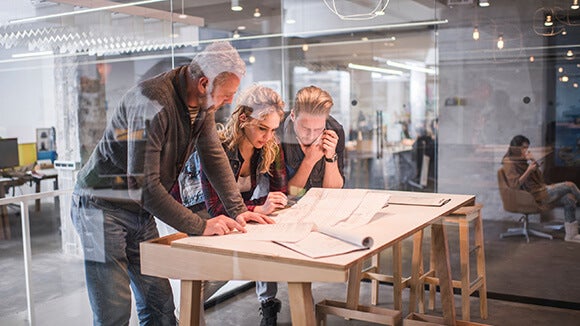 Gerrit Bouckaert, Managing Director, Thailand & Vietnam, shares with Bangkok Post, one of Thailand's leading English-language daily newspaper his thoughts on the importance of building strong relationships within the workplace.
High turnover is a growing problem for business worldwide and retaining everyone is impossible. However, being able to build close relationships with stakeholders – employees, clients, candidates – will definitely help improve a company's standing and brand. To achieve this, communication is essential as it is the foundation for organisational success.
Gerrit shared being transparent and involving employees in decision-making is key in improving organisational communication. Misunderstandings will occur from time to but management has to constantly communicate and engage with staff members to minimise and rectify any miscommunication. These efforts will lead to improved staff motivation and commitment.
"Effective communication between employers and employees requires leaders to step down from their ladders," said Gerrit. "Instead of directing people, you have to work with people"
Click here to read the full article from Bangkok Post.
Robert Walters Singapore launched the 2018 Salary Survey – Greater China and South East Asia on the 23rd of November 2017. Now in its nineteenth edition, it is the most comprehensive review of professional salaries and recruitment trends around the world.
Held at Grand Hyatt Singapore, the launch was graced by the media and featured Toby Fowlston, Managing Director for Southeast Asia, Robert Walters.
It was presented that despite varied country settings, digitalisation continued to be a key priority across most markets. The survey noted that this is mainly driven by a rapidly growing younger population and increased consumerism. Toby said, "The digitalisation trend that is sweeping the region has spurred many businesses to create online or mobile platforms as companies seek to enhance their competitiveness and increase market share with the consumers. As a result of these transformations, many companies were looking to hire professionals with digital expertise, across both marketing and information technology (IT), especially those who are proficient in running back office digital infrastructure or with niche technology skills."