Robert Walters releases all-digital 22nd edition of Salary Survey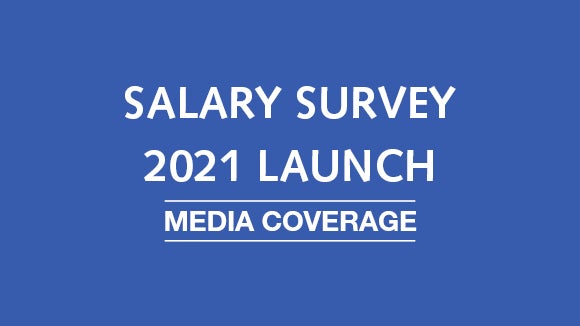 Robert Walters has launched its annual global Salary Survey 2021, which for the first time, comes in a new all-digital format for easier access. Punyanuch Sirisawawattana, Country Manager for Robert Walters Thailand, spoke with leading news publications in Thailand – Bangkok Post, Krungthep Turakij, and Prachachat Turakij and shared insights on various industries and hiring trends in the country.
Topics covered include:
Recruitment market overview for 2020
Roles in high demand
Top skillsets in demand
Trends and outlook for Thailand's job market in 2021
Punyanuch noted, "Thailand's hiring market in 2020 was unprecedented and challenging. While Q1 started on a good note, the COVID-19 pandemic and country lockdown soon resulted in hiring freezes across industries. Despite that, there were still bright spots. We saw greater activities from FMCG, pharmaceutical, insurance, private wealth, tech and transformation, digital, e-commerce, supply chain and logistics sectors, with the tech industry being the clear leader."
On the Eastern Seaboard (ESB) front, Punyanuch also shared that within the ESB region the electronics and medical devices industries were least affected by the pandemic. On the other hand, the automotive industry was affected the most in 2020.
Through data from our salary guide, we expect hiring activities for 2021 in Thailand to improve but companies will still remain largely conservative. Employers will be stricter in vetting through potential hires and their business needs.
Interested in diving deeper into our Salary Survey 2021? View our media coverage through the following links:
To find out more about the latest recruitment market updates, hiring advice and salary trends, request digital access to our latest Salary Survey 2021.
Get in touch with our Robert Walters consultants at bangkok@robertwalters.com, or call us at +66 344 4800 for more information on the latest market trends and job opportunities in Thailand.