Top jobs await fast learners, change-embracers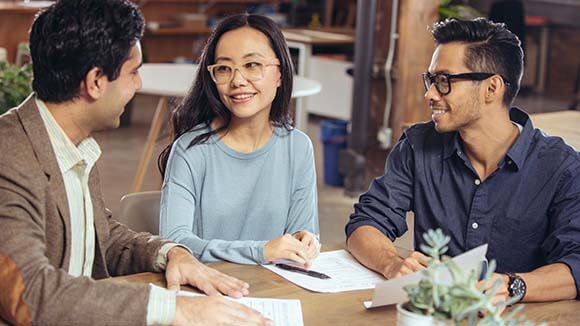 As the economy and market become increasingly digitalised, companies in Thailand are no longer just seeking people match a job description – they are looking for professionals who are fast learners and willing to adapt to changes.
Punyanuch Sirisawadwattan, Director of Commerce, HR, Banking & IT division, Robert Walters Thailand, shares that as administrative and operational tasks are increasingly being automated, companies are seeking individuals who can work strategically. Natiya Saul, Director of Sales & Marketing, Supply Chain & Engineering division, Robert Walters Thailand, agrees and adds that diversified experience is key as employers want to see candidates with multiple skill sets and experience across various industries. Candidates with experience in different fields will find that they are able to advance their careers more quickly.
Candidates who are in high demand are analytical and strategic, flexible and adaptable, and are able to help drive the business.
Looking to hire talent for your company? Learn more about the hiring trends in Thailand from Punyanuch Sirisawadwattan and Natiya Saul.
Robert Walters Singapore launched the 2018 Salary Survey – Greater China and South East Asia on the 23rd of November 2017. Now in its nineteenth edition, it is the most comprehensive review of professional salaries and recruitment trends around the world.
Held at Grand Hyatt Singapore, the launch was graced by the media and featured Toby Fowlston, Managing Director for Southeast Asia, Robert Walters.
It was presented that despite varied country settings, digitalisation continued to be a key priority across most markets. The survey noted that this is mainly driven by a rapidly growing younger population and increased consumerism. Toby said, "The digitalisation trend that is sweeping the region has spurred many businesses to create online or mobile platforms as companies seek to enhance their competitiveness and increase market share with the consumers. As a result of these transformations, many companies were looking to hire professionals with digital expertise, across both marketing and information technology (IT), especially those who are proficient in running back office digital infrastructure or with niche technology skills."