What is IKM?
Heralded as one of the best knowledge and technical skills assessment for talent acquisition, IKM (International Knowledge Measurement), an IT professional third party online testing program will allow you to recruit and manage your candidates and employees in the most efficient and effective way. It is a methodology that is guaranteed to shorten your hiring process in half as it allows you to measure knowledge of IT candidates on a technical level, including skills gaps and skills audits. This enables you to gain a more comprehensive and accurate view of your candidates' proficiencies.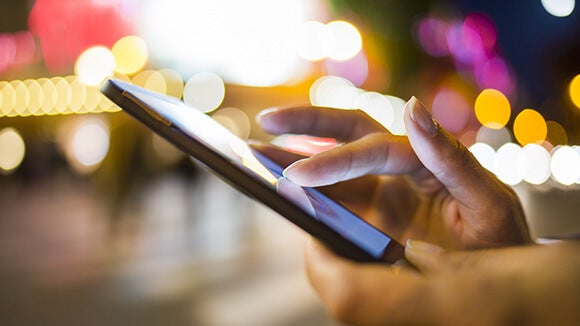 Why use IKM?
With over 700 online assessments, clients across different sectors including IT services, financial services, trading, manufacturing and etc. have confirmed this is an essential tool for IT structures and organisations. It has improved recruitment efficiency by saving time and money as well as improved the placement success rate.
IKM Availability
Available globally and for most industries and disciplines, this IT professional assessment comes in multiple programming languages and can be tailored based on your requirements. You can revise your current assessment, customise your own assessment or have us tailor an assessment for you depending on your needs.
Easy to use
Quickly and more accurately match the candidate to the position
Successful placements in shorter timeframe
Increased employees productivity as screening process has been cut down by at least 30-45 minutes giving more time to work on other tasks
Adaptive testing: time is not wasted on questions not suitable for assessment taker
Reduce hiring time and costs: source for skills to match project needs
Detailed reporting and analysis
Accurate test results
Customise training content for candidates and employees
Allows career advancement planning
Find out strengths and weaknesses of candidates
Uses up to date assessment content
Enhance your recruitment process
This online assessment has served as a significant tool for recruitment process as it gives insights of candidate's technical skills prior to or at any stage during the interview. Through the detailed test results, you can find out the performance level of candidates and know which area to focus on.
In order to make a more comprehensive decision, simply:
Collaborate with Robert Walters to customise the type of test and identify technical skills required by the business
Robert Walters will send the test to candidate (to be completed in 48 hours)
Robert Walters will send test results to client within 24 hours (after completion of test)
Make your pick and interview candidates for further processing
Web
Development
Infrastructure
systems
Data Management
and BI
Project
Management and
Methodologies
ERP and CRM
Back End (Java, PHP and etc.)
Virtualisation
SQL
PMP
SAP (all modules)
Front End (html5, css, .js and etc.)
Data Centre Management
VBA
Agile
Microsoft Dynamics
Frameworks
Network admin
Cognos
SCRUM
Oracle
OS
ITIL standards
Tableau
Prince2
Siebel
Mobile tech
Server admin
SAS
PMBOK
Salesforce.com
Others
Others
Others
Others
Others
*Online Technical Skills Assessment Powered by IKM
Finding a way to enhance your workforce? Contact:
Julian Meissner
Manager (Tech & Transformation)
Robert Walters Thailand

+66 2 344 4800