Accounting & finance experts set to be in high demand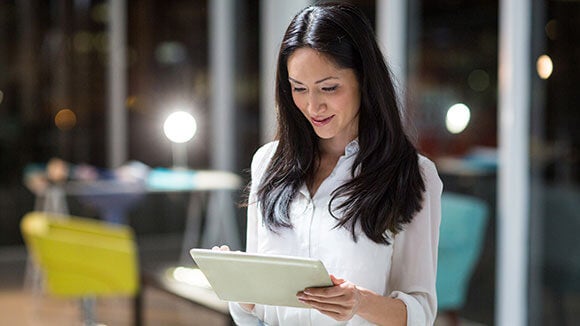 Employers will specifically be on the lookout for those with good business acumen, and those fluent in English, finds our latest Salary Survey 2018.
The recruitment market for Thailand's accounting and finance sector remained active in 2017, with more start-ups and listed companies hiring experienced candidates.
Demand was particularly high for professionals with business partnering, management, cross-functional and interpersonal skills.
For example, hiring managers sought candidates with prior experience in shared services for roles such as senior accounting managers. Professionals from finance and investment banking backgrounds were also in demand for positions related to business development and corporate strategy.
This was among the key findings of the Robert Walters Salary Survey for 2018. The annual survey contains recruitment market updates, hiring advice and benchmarks salaries across our global markets.
This trend is expected to continue in 2018, as more companies focus on hiring professionals who are not only technically proficient, but who are also able to contribute to the business strategically and aid its long-term expansion.
Mid and senior-level accounting and finance experts, such as FP&A managers, finance directors and chief financial officers will continue to be sought after.
Those with good business acumen, high English proficiency levels and the ability to work across functions can expect to receive salary increments of 25-30%.
About the Salary Survey
Now in its nineteenth edition, the Robert Walters annual Salary Survey is the most comprehensive review of professional salaries and recruitment trends around the world.
The Greater China & South East Asia book consists of 9 countries, is free, and covers China, Hong Kong, Indonesia, Malaysia, Philippines, Singapore, Taiwan, Thailand and Vietnam. Our Salary Survey is based on the analysis of permanent, interim and contract placements made across each of our geographies and recruitment disciplines during 2017.
Download your copy of the 2018 Salary Survey
The 2018 Robert Walters Salary Survey - Greater China and South East Asia is here and you can request your free copy now. Don't miss out on the most up to date salary information and employment trends in Thailand. The annual book contains recruitment market updates, hiring advice and salary information from across our regional markets.
For a more in-depth look at our expectations for the recruitment market in Thailand, request your free copy of the 2018 Salary Survey today.
Get in touch with our consultants at bangkok@robertwalters.com or call +66 (0) 2 344 4800 for more information on latest market trends and job opportunities.